Discover more from Great Conversation(s)
IndED is here to seek wisdom in a world of information; love and beauty in a world of image and fad; happiness and meaning in a world of fame and pleasure.
The Social-Emotional Handicap
As we unleash our homeschooled children upon the world, what will they have learned?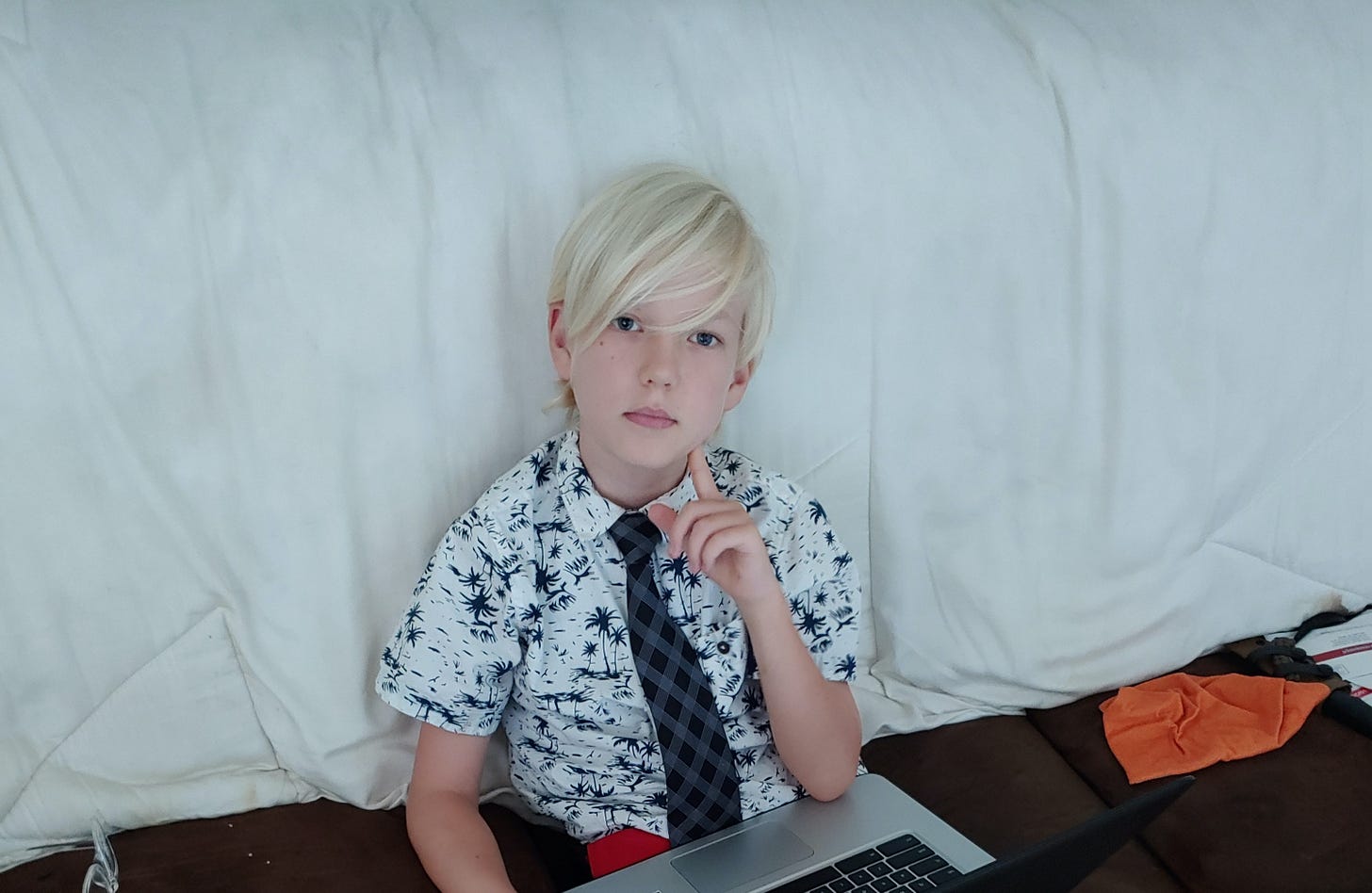 "I'm sorry, I was homeschooled," I explain, again and again. I use this excuse often to explain my utter incoherence with pop culture and other topics my peers are well versed in. Unlike most kids growing up in the 90's, my entire education was based on biblical text and religious morality as described by the Institute in Basic Life Principles. 
My parents chose to homeschool their six children in an effort to spare us from the perceived downfall of Public Education. They had their own experiences with public school in the 1960's and 1970's. Arguably a volatile time in America's educational history which forced many citizens to integrate. This spread all types of rotten attitudes and bad behaviors. 
Bullies do not harbor safe space for learning. Teachers could not hold children accountable in meaningful ways. Educating at home was the clear calling laid on my parents troubled, trailblazing hearts. They began homeschooling in the late 80's in Auburn, NY. This was before HSLDA offered any type of legal protection for those who chose to keep their children out of the federal system. 
I shared neither their experience nor their conclusion regarding the practice of attending public school. I resented being sheltered and shuttled restricted information. My childhood was unlike any other child I knew outside of my siblings. We had to be wary of being seen in public during school hours, behave according to high moral standards of excellence and dress in modest uniform according to gender. 
For the uninitiated, that means preferably full-skirted, cap-sleeved and lace collared dresses. I journaled about being brainwashed as early as ten years old and fantasized about reporting my parents to Child Protective Services. They were loving and caring parents to an idealistic drama queen.
For years, I considered being home schooled as a learning disability. It was not until my 30's brought a diagnosis of ADD and a touch of Autism that I learned I could not blame my parents for the totality of my social and emotional learning disabilities. 
There is a thin line between utopia and dystopia. As an adult, I can observe the decisions my parents made with respect and empathy. As a mother participating in the online distance learning provided by the state, I understand their assessment of public education standards with enlightened understanding. I recognize that my parents had no desire to ruin my social life; they were simply ill-advised regarding standards of learning which had no bearing on my emotional health and understanding of self. 
They were not alone in their desire to do better for their children; neither are they alone in reaping resentment from their children despite their best efforts. This is part of the evolutionary education cycle of mankind. The method of teaching and learning will always outweigh accumulated content of knowledge. The way we nurture our children determines the foundation of their natural understanding. 
For years I have been working to free my mind from resentment to create space for resolution. As 2020 has taught us, the fight lies not in whether we educate at home or in communal classrooms. The fight lies in raising awareness regarding well rounded education. The content we are feeding the children of America has been shamelessly proclaimed to protect legacies of sinners posthumously declared constitutional saints. In addition, our standards of comprehension have fallen dramatically. According to a publication by Stanford CEPA, 10% of seventeen year old students exercise reading comprehension at the level of nine year old students. In addition, black and hispanic students have a three year handicap which jumps to a five year handicap for low income students when it comes to entry level literacy.
We recently learned that our ten year old son reads with the comprehension of a seventeen year old. While this is a privileged discovery, it is also a sobering responsibility. Recognizing my son's advanced literacy means understanding my son's stunted relational skills. 
Like mother like son, we struggle with expressing our thoughts, being seen and feeling heard. We communicate in rabbit trails and have so much to share with the world; if only we can extract it from our racing thoughts. Knowing how quickly his mind moves provides me with the challenge of helping him learn to slow down and smell the roses. While some mothers agonize over sounding out words and patiently listen to halting sentences, my son needs reminders and how-to guides on engaging in free play and allowing his imagination to bring him pleasure. Children do not learn in the same way or at the same pace and should not be evaluated according to inequitable standards of achievement. 
I am encouraged to see my son's public education sector incorporating Social Emotional learning into their weekly curriculum. Children do not autonomously develop qualities such as patience, kindness, diligence and self control. These are behaviors we must instill and exemplify to increase awareness and understanding of right behavior. 
America has fallen prey to awarding trophies for participation and equalizing those who commit themselves to learning and crafting. When we reward participation without requiring perceptive review, we remove motivation for exceptional behavior. I recognize that school is only part of my son's education. I can only hold the state and his educators accountable to the standard of behavior I exhibit.
Watching his parents play, plant and pray will teach him more than any other teacher or instructor. At home or shuffled into seated classrooms. America is on the precipice of exposure on a brand new level. As the threat of the novel virus fades over the next year and we unleash our homeschooled children upon the world, what will they have learned?